---

































Northern California Real Estate
Northwest Sonoma County and Southern Mendocino County
Recreational And Estate Properties
We have been doing this since 1976
SOLD
$100,000 40 Acres
3.3 Miles from Soda Springs Reserve (Kelly Park) on Kelly Road near Annapolis

MLS #21602387 AP# 121-110-010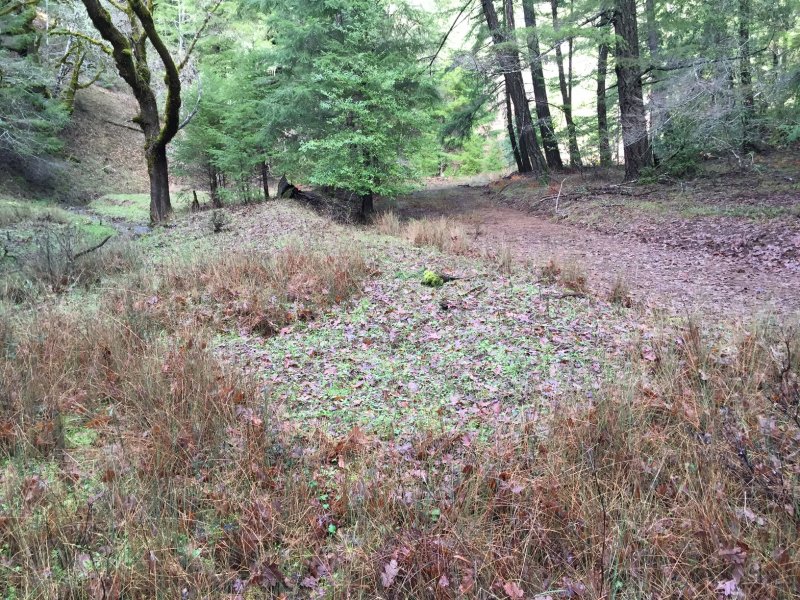 THIS IS

22 MINUTES FROM Annapolis Road at Star Cross and Sodas Springs Road. 30 minutes from the Pacific Ocean. 47 minutes from Gualala. 3.3 miles or 8 minutes from the gate at Sodas Springs Reserve, locally known as Kelly Park. Fifty five minutes from Lake Sonoma. 1 hour & 10 minutes from Healdsburg. One hour and 5 minutes from Cloverdale.

A BEAUTIFUL AREA

KELEY ROAD

Is a privately owned gated (with locks) road created in the 50's to access timberlands. It went into private hands about 2005 after a turbulent series of events and for a while the government was the owner. Road maintenance is $500 per year and it is kept in very good condition. It is possible for it to close in a very severe storm. It did in 95. There are documented easements on the entire length of Kelly road and the 6/10 of a mile into the property through The Buckeye Preserve. Copies will be given to you in the title report if you go into escrow.

TERRAIN

It sits 6/10 of a mile off Kelly Road. THIS IS A VERY PRIVATE SECLUDED PROPERTY. The road to it was cleared in October of 2015 for the first time in 40 years. I drove it in a passenger car after 34 inches of rain 1/15/16. There are 2 small locations where drainage needs to be improved. A little rock will take care of it. About 70% is N/E facing and fairly heavily timbered with fir, tan oak and bay. There are 2 active unnamed streams. They flow into Buckeye Creek. One is obviously stronger and had intermittent amounts of water in it plus occasional small flows in early October 2015 after 3 1/2 years of serious drought. With 34 inches of rain on 1/15/16 it was flowing strongly. The slopes are moderate and hikable.

BUILDING POTENTIAL?

You can only put a septic system in on a maximum of a 30% slope and you must stay at least 50 feet from both streams. The percolation area is very limited. There may be a viable spring but I have not hiked it enough to know yet. It is a neat cabin site or a place to camp.

CELL SERVICE

Is surprisingly good at the camp site by Verizon. 2 Bars. 4 With my booster on my car.

NEIGHBORS

To the north is the Trione Family. They have a 4,500 acre recreational ranch that they have owned for years. They are good neighbors. Dave Lewers is their caretaker and Dave is the Titular head of Kelly Road. I do not know the Mathew's who own the property to the west. South and West is Buckeye. This is a 19,000 acre holding of several primarily environmental groups who acquired it in 2014 for environmental reasons. They are actively selling carbon credits.

TIMBER

There is a serious stand of fir on the north slopes. At fir's present value your probable net might be as low as $50 per thousand and not logical to harvest now for $6,000. Historically it could produce $200 to $300 per 1,000 board ft or $25,000 to $40,000. My wild guess is there might be 125,000 BF of harvestable fir. I have not been on enough to see if there is any redwood. Burl is also a possibility.

THE SELLER

When Kelly Road was created an attorney was hired to handle the many legal problems and create easements. He was the father of the present owner. He lives on the East Coast and has no logical use for this property. He has done well and is knowledgeable about real estate.

SURVEY WORK

This is a very remote area and I do not know of any survey work close by that would help. I did find a forestry metal monument nailed to a bay tree that seems to confirm what I had figured out using my hand held GPS unit which has the AP maps imbedded in it. I can introduce you to a surveyor who has much better GPS equipment.

DIRECTIONS

From Healdsburg. Dry Creek Exit at 101. West 10 miles past the visitors center at Lake Sonoma and up the hill. Over the bridge over Lake Sonoma. Drive to the end of the pavement. Take the gravel left fork and you will shortly come to the Kelly Road Gate which is locked. I have the combination. Then in 10.9 miles you come to the Real Estate for sale signs and the second locked gate. Total time from Healdsburg about 1 hour and 10 minutes. You will drive about 30 minutes on a good gravel road. From the time you leave 101 you will drive through some beautiful country. Annapolis: Take Soda Springs road and follow the Soda Springs Preserve signs. At the end of pavement watch out for the big dip in the road as it crosses the creek. At Soda Springs Reserve you come to the Kelly Road gate. In 3.8 miles you will see the signs on your left.
The information herein is supplied from sources we think are correct. In other words we try hard but we are not perfect.
Joe White
P.O. Box 728 - Healdsburg, CA 95448
Office & cell: 707-431-2151
FAX: 530-566-0356
BRE# 00254845
Copyright © 2016 by Joe White. All Rights Reserved.
Site designed and maintained by Ed Striepeke